The CPR School teaches CPR AED First Aid and Bloodborne Pathogens HIV AIDS Safety classes in Orlando and Central Florida for schools and businesses (6 person minimum). We provide CPR AED and First Aid Safety classes for teachers, coaches, staff and students.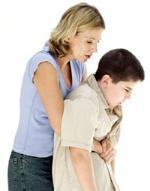 Recently we were hired by a client that needed classes that were NAEYC approved, and we were able to provide them with exactly what they needed. We teach CPR AED and First Aid Courses for Schools, Colleges and Child Day Care Providers throughout Florida. For schools, colleges and childcare centers, most of our classes are conducted at your location. By offering the classes at the school we save the teachers and childcare staff time and money – no traveling since the classes are at their school. Many of the childcare programs we work with are part of the Head Start or Early Head Start childcare program, a federally funded comprehensive child development program, serving low–income families. Regardless, of who runs the program – we can teach your teachers and staff the best way to perform CPR, use an AED and render first aid emergency medical care.

Can The CPR School help us with NAEYC Certification and Accreditation? Yes, we will make certain that the CPR AED and First Aid courses offered at your school meet or exceed the NAEYC guidelines for pediatric CPR and pediatric First Aid.

Who is NAEYC? The National Association for the Education of Young Children (NAEYC) is dedicated to improving the well-being of all young children, with particular focus on the quality of educational and developmental services for all children from birth through age 8. NAEYC is committed to becoming an increasingly high performing and inclusive organization.

Founded in 1926, NAEYC is the world's largest organization working on behalf of young children with nearly 90,000 members, a national network of over 300 local, state, and regional Affiliates, and a growing global alliance of like-minded organizations. http://www.naeyc.org

What can happen if I use the wrong CPR company and my CPR First Aid class is rejected by NAEYC Academy?
Taking the wrong course, with the wrong company or wrong instructor could prove costly. Per the NAEYC Required Criteria Form, "your program was found to have failed Required Criterion 5.A.03 during your NAEYC site visit. The NAEYC Academy wishes to provide you an additional opportunity to verify that your program is in compliance with Required Criterion 5.A.03. Please use the attached First Aid/CPR Acknowledgement Form to provide documentation of your compliance. This form must be submitted within thirty (30) days of your site visit in order to be considered. Failure to submit the First Aid/CPR Acknowledgement Form will result in the NAEYC Academy moving forward with the decision process, with this criterion marked as "Not Met"." Don´t let this happen to your childcare center. Call the experts at The CPR School for your CPR AED and First Aid Training Certification Classes. Our toll free number is 877-6-AED-CPR or (877)623-3277.

What medical emergencies does your CPR AED First Aid Safety class cover?
Our CPR AED and First Aid classes cover numerous adult, infant and child medical emergencies and life saving techniques with an emphasis on the following:
* Pediatric CPR with rescue breathing training
* Pediatric management of a blocked airway (FBAO).
* Pediatric first aid training.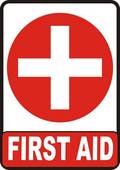 Other topics include:
Finding Out What is Wrong / Patient Assessment, Contacting Emergency Medical Services / 911, Difficulty Breathing and Respiratory Emergencies, Bleeding, Impalement, Cuts and Swelling, Bone, Joint and Muscle Injuries, Sprains and Strains. Loss of Consciousness, Fainting, Head and Face Injuries, Oral Injuries, Nose Bleeds, Eye Injuries, Diabetic Emergencies, Drowning, Convulsions and Seizures, Allergic Reactions, Spider Bites, Snake Bites and Stings, Burns, Heat and Cold Related Injuries, Falls, Heart Attack, Stroke, Sudden Cardiac Arrest and Heart Attack, Proper use of an AED, Poisonings and Overdoses and a variety of other medical emergencies. The proper use of PPE – personal protective equipment is also part of our safety course.

In addition to first aid treatment for medical emergencies what else do you cover? Our classes are student driven. By this I mean no 2 classes are alike. We encourage the students to talk about medical emergencies that they have seen either on the job or at home. We discuss proper treatment for these emergencies, what to do, and what not to do. We go through many different scenarios and we also stress accident prevention. As the saying goes, an ounce of prevention is better than a pound of cure. Often we discover safety concerns that management was unaware of. Through our classroom discussions, management is then able to take action to correct any safety issues.

How often should CPR and First Aid training occur?
The old expression use it or lose it comes to mind. The American Heart Association and the American Academy of Pediatrics CPR AED and First Aid certification cards are valid for a period of 2 years. Every 2 years may be sufficient for the actual training classes but safety drills, similar to the fire drills we had in school should be conducted on a regular basis. These drills apply what was learned in the classroom to real life scenarios that can occur on the playground or in the classroom.

What about a first aid kit?
A good first aid kit is very important however it does not necessarily mean signing an expensive service contract to fill your first aid kit or wall mounted first aid cabinet with overpriced bandages and aspirin. In fact, I discourage having OTC medications in the schools first aid kit. Keeping your first aid kit simple is often best. In addition to your PPE listed above you will want bandages, medical tape, burn gel, eye wash and an assortment of band aids in various sizes. The items you include in your first aid kit may vary depending on the size and location of the childcare center you operate.

Who needs Bloodborne Pathogens Training?
Adult Day Care and Assisted Living Facility (ALF) Staff, Child Day Care Providers, Coaches and Personal Trainers, Construction Workers, CPR and First Aid First Responders, Emergency Response Teams (ERT & CERT), Cleaning, Housekeeping, Custodians and Janitorial Professionals, Health Care Providers including Doctors, Dentists, Nurses, Dental Assistants and Dental Hygienists, CNA's, Plumbers and Electricians, Tattoo Artists, Teachers, Police Officers, Corrections Officers and Security Guards. This list should include anyone who may come in contact with blood or body fluid for any reason.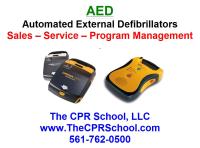 Should my childcare or daycare center purchase an AED – Automated External Defibrillator?
My answer is always "Yes". According to the American Heart Association, sudden cardiac arrest claims about 340,000 lives each year – or around 1,000 every day in the United States. Sudden cardiac arrest, which is the leading cause of death in the United States. Cardiac arrest kills more people than breast cancer, lung cancer, and AIDS combined. Currently 95 percent of all cardiac arrest victims die.

* 7,000 children a year in the U.S. die from sudden cardiac arrest.
* Only 5% of young victims survive sudden cardiac arrest — but that percentage could be much higher if childcare centers, schools, parents and communities are prepared.

An AED in a school, childcare or day care center can save a life because cardiac arrest strikes people of all ages. We realize money is tight, however a tight budget should not stand in the way of purchasing an AED. Every childcare center, preschool, day care or school of any type should have an AED – Automated External Defibrillator.

Simply put, Automated External Defibrillators (AEDs) save lives. Would you spend $1,500 if it saved an employee? The answer is obviously yes. You have smoke detectors, fire extinguishers and other systems to save property why not put something in place that saves lives. Think about this, how many fire extinguishers does your company own? How many AEDs? Fire extinguishers are designed to save property whereas an AED saves lives. Life safety is far more important than saving property.

Can anyone teach CPR AED and First Aid?
This is a common mistake I often see. In an effort to reduce costs, managers either go with the low bid or attempt to do the training in house. You should never cut costs on life saving training or life saving equipment. Would you have your maintenance man install your fire suppression system? Would you have human resources test and inspect your fire extinguishers? The answer is no, you would not. Both fire suppression systems and fire extinguishers are designed to save property. CPR AED and first aid classes are designed to save lives. Given the choice between saving lives or saving property, which in your opinion is more important and which do you think could result in the greatest liability? Make certain your instructor is a full time instructor that has actually performed CPR and used First Aid in real life on real people. Having people teach CPR that have never done CPR on real people is like taking flying lessons from a guy that has never really piloted an airplane before.

CPR AED and First Aid should only be taught by people with real world, CPR AED and First Aid experience. Trainers that have no real world knowledge of a topic can't adequately describe what it feels like to press on the human body, can't adequately describe what's will happen during the process and will not be able to honestly answer questions or give advice on something they have never done.

In today's business community lawyers are suing everyone, including the CPR trainer and the CPR school. If you hire an unqualified CPR AED First Aid instructor that teaches your staff and the instructor provides advice or instruction to your staff that may not be entirely correct and subsequently someone dies or is seriously injured I believe it would be a slam dunk for the oppositions lawyer. In a deposition the attorney will ask how you selected your instructor? How much emergency medicine experience does your instructor have? Teaching for how many years? Is teaching a full time job, or a part time hobby? How many times has the instructor performed CPR on a real person? Used an AED? You see where this is going. You want only experts teaching life saving techniques. Simple mistakes can cost lives and millions of dollars in lawsuits. Bottom line – always hire a full time experienced professional.

Does The CPR School´s CPR AED and First Aid Training meet the Florida Department of Children and Families requirements?
Yes, our courses cover all of the required CPR AED and First Aid subject matter required by the Florida Department of Children and Families Child Care Services. The Department of Children and Families, Child Care Services Program Office, is statutorily responsible for the administration of child care licensing and training throughout Florida. The purpose of this program is to ensure that children are well cared for in a safe, healthy, positive and educational environment by trained, qualified child care staff. This program currently regulates licensed child care facilities, licensed family day care homes, licensed large family child care homes, and licensed mildly ill facilities in 61 of the 67 counties in Florida. In addition, the child care services program office administers the registration of family day care homes not required to be licensed. Six counties in Florida have elected to designate a local licensing agency to regulate licensing of child care arrangements based on provisions in s. 402.306, F.S. These counties are Brevard, Broward, Hillsborough, Palm Beach. Pinellas and Sarasota

Florida Department of Children and Families / Child Care Services
1317 Winewood Blvd.,
Building 6, Room 389-A
Tallahassee, FL 32399-0700
Phone: (850)488-4900
Website: Florida Department of Children and Families

Keith Murray, owner of The CPR School, LLC is a licensed Florida Firefighter EMT as well as a Florida licensed insurance agent who consults with Florida childcare owners, schools and daycare facilities regarding safety training and risk management issues. Keith is approved as a Pediatric First Aid for Caregivers and Teachers (PedFACTS) Instructor for American Academy of Pediatrics (AAP) and offers the PedFACTS CPR and First Aid programs at the client´s location. The CPR School is a mobile training company that provides CPR, AED First Aid Safety training classes for businesses, daycares and schools throughout Florida. In addition to safety training The CPR School sells and services AEDs - automated external defibrillators as well as provides AED Program Management & AED Maintenance.
Contact The CPR School at 561-762-0500 or on the web at www.TheCPRSchool.com

CPR AED First Aid Safety Classes for your Florida School.
Call 561-762-0500 for your companies CPR AED and First Aid Training.

Indian River County Florida CPR AED First Aid Safety - Fellsmere, Indian River Shores, Orchid, Sebastian, Vero Beach
Brevard County Florida CPR AED First Aid Safety - Cape Canaveral, Cocoa, Cocoa Beach, Grant-Valkaria, Indialantic, Indian Harbour Beach, Malabar, Melbourne, Melbourne Beach, Melbourne Village, Palm Bay, Palm Shores, Rockledge, Satellite Beach, Titusville, West Melbourne
Osceola County Florida CPR AED First Aid Safety – Kissimmee, St. Cloud, Yeehaw Junction, Celebration
Orange County Florida CPR AED First Aid Safety - Apopka, Plymouth, Belle Isle, Eatonville, Edgewood, Maitland, Oakland, Ocoee, Orlando, Windermere, Winter Garden, Winter Park, Bay Lake (part of Walt Disney World), Lake Buena Vista.
Seminiole County Florida CPR AED First Aid Safety - Altamonte Springs, Casselberry, Lake Mary, Longwood, Oviedo, Sanford, Winter Springs
Volusia County Florida CPR AED First Aid Safety - Daytona Beach, Daytona Beach Shores, DeBary, DeLand, Deltona, Edgewater, Holly Hill, Lake Helen, New Smyrna Beach, Oak Hill, Orange City, Ormond Beach, Pierson, Ponce Inlet, Port Orange, South Daytona.
Flagler County Florida CPR AED First Aid Safety - Bunnell, Flagler Beach, Palm Coast, Marineland, Beverly Beach
St. Johns County Florida CPR AED First Aid Safety - Hastings, Marineland, St. Augustine, St. Augustine Beach