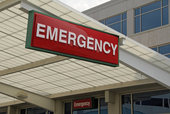 One of the first things I want to point out to you is that I do not subcontract any of the work. When you hire my company I will be teaching each and every class we agree to. I will not pull a bait and switch sending a temp to fill in - I promise no subs, temps or 1099 workers. I guarantee that I personally will be teaching each and every class.

I have been teaching classes for approximately 20 years and believe I know how to make learning fun. My teaching style includes a lot of hands on training, real world examples and lots of visual aids. I also encourage questions and class participation. My students often comment that my class was the best CPR class they have ever taken. They like my teaching style.

Customized Classes - I try to tailor my classes to my clients occupations when possible. If I am teaching in a manufacturing environment I spend more time on cuts, burns and other industrial accidents. When I am teaching at a day care center we spend more time on pediatric emergencies such as choking, poisoning and allergic reactions.
Emergency Medical Experience. I am currently certified by the state of Florida and Nationally registered as an EMT. I am a former Firefighter EMT with the City of Stuart where I used CPR on duty. I have also used CPR to save someones life while on vacation.

Education – In addition to being a firefighter EMT I have a Bachelors Degree from Robert Morris University in Pittsburgh Pennsylvania and a Masters Degree from Lebanon Valley College in Annville Pennsylvania.

I hope after reviewing the above information you will select my company to provide your CPR AED and First Aid Training. I am confident that should you select my company you will be satisfied. In fact, I will put it in writing, that if the employee surveys conducted at the end of the class are not positive I will not accept payment for that class. A money back guarantee for each class that I teach!

Below is what sets us apart from the competition
1) No subcontractors, temps, part timers of fill ins.
2) Your instructor will have real CPR experience
3) Your instructor will have real AED experience
4) Your instructor will have a bachelors and masters degree
5) Your instructor will be a state licensed EMT (FL State license)
6) Your instructor will have risk management experience (FL State license)
7) Your instructor will have 20+ years teaching experience
8) Your instructor will be named on a $2,000,000.00 liability insurance policy
9) Your class will be fun. You will learn a lot and have fun doing so - we promise
10) Free AED Inspections with each class
11) Money back guarantee on all classes

Money back guarantee – We are so confident that you and your team will be satisfied with our training classes that we offer a money back guarantee. If the surveys conducted at the end of the class are not positive we will not accept payment for that class.

VALUE – If you find a lower price on training OR defibrillators from a full time insured training company with similar qualification we will do our best to meet or beat their prices. Simply fax us a copy of the competitor's proposal.

The CPR School, LLC
18020 Crown Quay Lane
Jupiter, Florida 33458
E-Mail Keith @ TheCPRSchool.com (remove spaces).

We bring the CPR First Aid safety classroom to your Florida business. If you have at least eight (8) employees call 877-6-AED-CPR or 561-762-0500. We are Orlando and Central Florida's complete CPR First Aid AED safety solution.
* Sorry we do not offer classes for individuals. Our minimum charge is for 8 students.