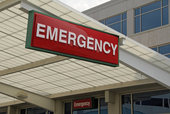 The CPR School works with Orlando and Central Florida Hotels, Resorts, Convention Centers, Country Clubs and Restaurants providing CPR AED and First Aid Safety Training for your staff at your Florida location. Please call us at 561-762-0500 to learn more about how we can help keep your staff and your customers safe and keep you out of the headlines.

1. What can hotel managers do to improve safety and reduce liability?
In addition to lifeguards and pool attendants you need training, training and more training. The safety training the hotel staff receives can often be the difference between life and death in many medical emergencies such as drowning, choking, cardiac arrest, heart attack, stroke and a variety of other medical emergencies. Preparing for these accidents, knowing what to do and how to act quickly can turn a bad accident into a life saving celebration.

2. How often should CPR and First Aid training occur?
The old expression use it or lose it comes to mind. The American Heart Association CPR AED and First Aid certification cards are valid for a period of 2 years. Every 2 years may be sufficient for the actual training classes but safety drills, similar to the fire drills we had in school should be conducted on a regular basis. These drills apply what was learned in the classroom to real life scenarios that can occur at the hotel.

3. What can I do to improve the safety of my staff?
Quick access to the proper PPE – Personal Protective Equipment is a must for your staff. Your PPE should include medical exam gloves, a CPR Mask, eye protection, biohazard bag, sharps container and a face mask. These are relatively inexpensive and should be placed throughout the hotel to allow quick retrieval for use in the event of a medical emergency.

4. What about a first aid kit?
A good first aid kit is very important however it does not necessarily mean signing an expensive service contract to fill your wall mounted cabinet with overpriced bandages and aspirin. In fact, I discourage having OTC medications in a business first aid kit. Keeping it simple is often best. In addition to your PPE listed above you will want bandages, gauze, medical tape and an assortment of band aids in various sizes. Depending on the size of the property and the training of your staff the number of first aid kits and the items you include in your first aid kit will vary.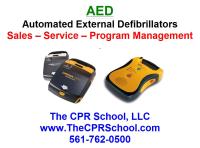 5. Should I purchase an AED – Automated External Defibrillator?
Yes. An AED is a very good thing to have in any public building. Why, because AEDs save lives and are very safe to use. An Automated External Defibrillator or AED is a portable, battery operated electronic device about the size of a laptop computer. The AED automatically diagnoses if someone is in cardiac arrest and is able to treat the patient by an electrical shock. AEDs are designed to be simple so that anyone can use one. So simple that I often start my CPR AED classes by selecting someone from the class that has never seen an AED and I ask them to demonstrate how to use an AED by following the AEDs voice instructions. To date, the youngest person to effectively demonstrate the AED in one of my classes was only 9 years old!

Without an AED the chances of surviving Sudden Cardiac Arrest (SCA) outside of a hospital setting are very small – less than 5%. However, if the AED is applied to the victim within the first couple of minutes their odds increase to about 70% - 90%.

6. What other problems should hotel staff train for?
Hurricane season is upon us and hurricanes present many unique problems for Florida hotel and resort managers. One of the major problems both during and immediately after hurricanes is the number of injuries that can often overwhelm the local EMS system as well as the local hospitals. Hotel staff trained in basic First Aid and CPR can administer emergency medical care until EMS arrives. Under normal conditions typical response times are 8-12 minute. During and immediately following a hurricane response times could be much greater.

Preparing your hotel and your staff for medical emergencies is like buying insurance, only a lot less expensive. You are increasing safety while reducing liability and best of all the costs associated with these safety programs are relatively low.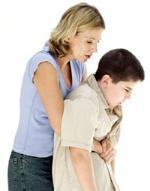 Choking - Is your staff prepared to handle a choking emergency? If you serve food on your property, your staff should be trained how to handle choking emergencies.

Choking occurs when a foreign object becomes lodged in the throat or windpipe and blocks air flow. In adults, food is often the culprit. In Young children it may often be small objects such as toys. Because choking cuts off the oxygen to the brain, you administer abdominal thrusts as quickly as possible or the victim may die.

We teach first aid for choking in all of our classes.

What about drowning? The hotel swimming pool, one of the first stops for many people vacationing in the sunshine state. The warm blue waters are a major draw to the vacationing Orlando Florida tourist but a major liability to hotels and resorts, especially when the staff is not properly trained how to respond to a drowning victim. Below are just a few of the headlines regarding Florida hotel drowning. These accidents are unfortunate, and the subsequent media attention definitely not what any hotel operator wants.

August 17, 2009 the headlines read, "Man drowns in hotel pool." Apparently a man on vacation in Vero Beach Florida drown in the hotel swimming pool.

Jun. 27, 2009 the headlines read "One Person Drowns in Pool at International Plaza Resort & Spa, Orlando, Florida." Apparently a worker from the hotel in the International Drive tourist corridor drowned after accidentally falling into the pool according to the Orange County Sheriff's Office.

March 22, 2009 the headlines read "4-Year-Old Girl Drowns At Lakeland Hotel Pool." Apparently a 4-year-old girl died after she fell into a pool at a Lakeland Florida hotel and was believed to have drowned according to police reports.

Drowning is the second-leading cause of injury-related death for children ages 1 to 14 years in the United States.

According to the CDC, Florida had the 3rd highest overall unintentional drowning death rate in the United States in the 5 years between 1999 and 2003 and Florida had the highest unintentional drowning death rate of toddlers ages 1-4 in the United States during that same period.

FLORIDA GOLF COURSES AND GOLF CLUBS
Florida golfers are dying from cardiac arrest on golf courses– some golfers are saved but the large majority die – about 95%. In the United States sudden cardiac arrest claims about 340,000 lives each year – or around 930 every day according to the American Heart Association.

Sudden cardiac arrest is the leading cause of death on the golf course. This is true for many reasons including the average age of golfers is typically higher than other sports. It is also due to time and distance. When dealing with cardiac arrest, a few minutes can be the difference between life and death. For a victim experiencing sudden cardiac arrest, for each minute that passes without defibrillation the victims chances of survival decrease by about 10 percent. From the time of collapse, if it takes someone from the clubhouse 5 minutes to reach the victim with an AED – the victims odds of survival have decreased 50%.

Here are a few questions to ask yourself about sudden cardiac arrest and the golf course.
1. Standing at the farthest point on the course, if you suddenly collapsed in cardiac arrest who would get help? How will they get help – cell phone or run for help?
2. Which golf employee will most likely respond first?
3. What equipment will they bring with them?
4. What is their level of training? How long since their last CPR and First Aid class?
5. How long will it take the ambulance to reach the golf course?
6. How long will it take the ambulance to reach the injured golfer?

In the questions above we talked about calling for help. It is quite possible that even if you have a cell phone, you may not have a usable cell signal on the golf course. If this is the case, you may need to send someone to get help. But even if you do have a cell phone and it works, who are you calling, the club house, 911 or both?

My company, The CPR School, LLC works with Florida golf courses and country clubs setting up CPR AED and First Aid Safety programs. When hired by a golf club we typically walk the course, talk to the employees and study the area. There is a lot more to our CPR AED and First Aid programs than a typical press press blow CPR class. We do more than teach classes and AED sales. We look at all risks and look for cost effective solutions to minimize these risks. Our goal is to increase the safety of the members and the staff while decreasing the clubs potential liability.

Why do we need training, can´t we just dial 911 and wait for emergency medical personnel?
Sudden cardiac arrest, which is the leading cause of death in the United States kills more people than breast cancer, lung cancer, and AIDS combined. Currently 95 percent of all cardiac arrest victims die. Without quick action, your victim will almost certainly die.


Can anyone teach CPR AED and First Aid?
This is a common mistake I often see. In an effort to reduce costs, managers either go with the low bid or attempt to do the training in house. You should never cut costs on life saving training or life saving equipment. Would you have your maintenance man install your fire suppression system? Would you have human resources test and inspect your fire extinguishers? The answer is no, you would not. Both fire suppression systems and fire extinguishers are designed to save property. CPR AED and first aid classes are designed to save lives. Given the choice between saving lives or saving property, which in your opinion is more important and which do you think could result in the greatest liability? Make certain your instructor is a full time instructor that has actually performed CPR and used AEDs in real life on real people. Having people teach CPR that have never done CPR on real people is like taking golfing lessons from a guy that has never really played golf before. Bottom line – always hire a full time professional.

Who should be CPR AED and First Aid Certified?
Everyone is my answer. Training should include the golf-course superintendent, the club managers, the rangers, starters, the golf pro, golf pro assistants, food and beverage managers, greenskeepers, caddies, and all clubhouse staff.

Should we offer CPR and AED class for our golf members?
Yes, often the golfers are the first to witness a medical emergency. When the golfers know what to do, who to call, and how to perform CPR until help arrives it can double the victims chance of survival.

Which club employee will most likely respond first?
Most often it will be the golf ranger. A golf ranger patrols the golf course to prevent unauthorized persons from using facilities, keep play running smoothly, and assist injured or ill players. The ranger also renders first aid to injured or ill players.

The above job description for a golf ranger mentions assisting and treating injured golfers. But how well is the golf ranger trained and equipped? Does the ranger have the proper training to recognize and treat a life threatening medical emergency and if so, does the ranger have the right medical equipment to assist? You should ask these questions next time you are on the golf course. If you do not like the answer you get, please print a copy of this article and share it with management.

What medical equipment should be on the golf rangers cart?
The golf ranger and all golf employees rendering first aid assistance should have the proper PPE - personal protective equipment to protect themselves from bloodborne pathogens. PPE will include safety glasses, medical exam gloves and a CPR mask. The first aid kit should include all of the basics including bandages, cold packs, and other items commonly found in a basic first aid kit and most importantly, there should be an Automated External Defibrillator (AED). All of these supplies, including the AED should be kept in a waterproof case kept on the rangers golf cart.

What is an Automated External Defibrillator - AED?
An Automated External Defibrillator or AED is a portable, battery operated electronic device about the size of a laptop computer. The AED automatically diagnoses the potentially life threatening cardiac arrhythmias of ventricular fibrillation and ventricular tachycardia in a victim and is able to treat the patient by an electrical shock which stops the arrhythmia, allowing the heart to re-establish an effective rhythm. AEDs are designed to be simple so that anyone can use one.

How much does an Automated External Defibrillator cost?
I just delivered an AED with a waterproof carry case to a customer last week. The cost delivered to the customer was just under $1,900. There are cheaper options but this customer wanted a good quality AED and did not want to cut corners on safety.

We provide on site CPR training classes, AED Training, Sales and Service for groups all over Florida including the locations listed below.
Orange County Florida - City of Apopka, Plymouth, City of Belle Isle, Town of Eatonville, City of Edgewood, City of Maitland, Town of Oakland, City of Ocoee, City of Orlando, Town of Windermere, City of Winter Garden, City of Winter Park, City of Bay Lake (part of Walt Disney World), City of Lake Buena Vista.
Osceola County Florida – Kissimmee, St. Cloud, Yeehaw Junction, Celebration
Brevard County Florida - City of Cape Canaveral, City of Cocoa, City of Cocoa Beach, Town of Grant-Valkaria, Town of Indialantic, City of Indian Harbour Beach, Town of Malabar, City of Melbourne, Town of Melbourne Beach, Town of Melbourne Village, City of Palm Bay, Town of Palm Shores, City of Rockledge, City of Satellite Beach, City of Titusville, City of West Melbourne
Lake County Florida – Town of Astatula, City of Clermont, City of Eustis, City of Fruitland Park, City of Groveland, Town of Howey-in-the-Hills, Town of Lady Lake, City of Leesburg, City of Mascotte, City of Minneola, Town of Montverde, City of Mount Dora, City of Tavares, City of Umatilla
Polk County Florida - City of Auburndale, City of Bartow, City of Davenport, Town of Dundee, City of Eagle Lake, City of Fort Meade, City of Frostproof, City of Haines City, Village of Highland Park, Town of Hillcrest Heights, City of Lake Alfred, Town of Lake Hamilton, City of Lakeland, City of Lake Wales, City of Mulberry, Town of Polk City, City of Winter Haven
Seminiole County Florida - City of Altamonte Springs, City of Casselberry, City of Lake Mary, City of Longwood, City of Oviedo, City of Sanford, City of Winter Springs
Volusia County Florida - City of Daytona Beach, City of Daytona Beach Shores, City of DeBary, City of DeLand, City of Deltona, City of Edgewater, City of Holly Hill, City of Lake Helen, City of New Smyrna Beach, City of Oak Hill, City of Orange City, City of Ormond Beach, Town of Pierson, Town of Ponce Inlet, City of Port Orange, City of South Daytona.